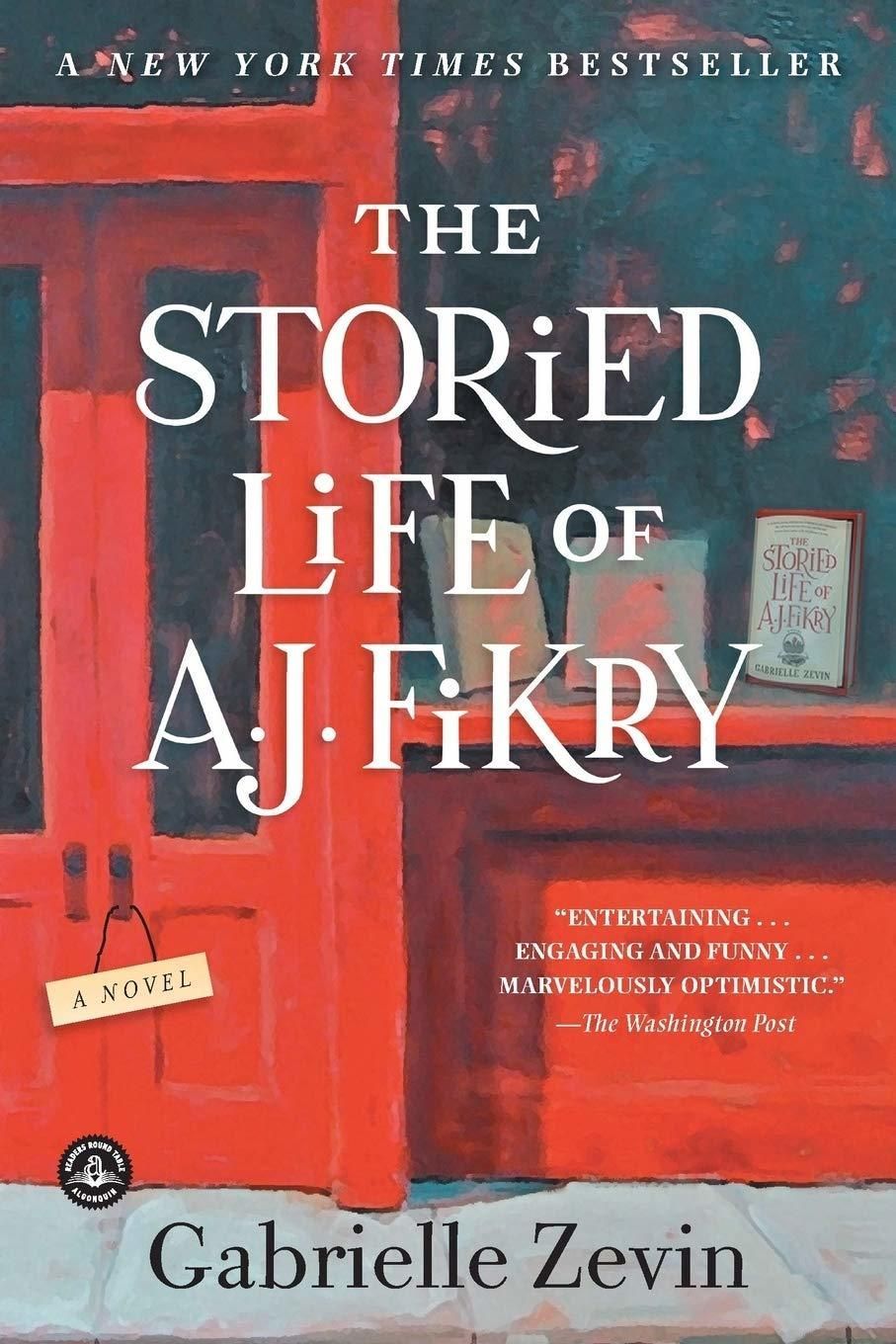 Well, the month of September is slowly coming to a close. It'll actually be Autumn on Wednesday, September 22 at 3:20 pm! Official Spooky season is on the prowl.
So let's talk about some of the staff picks chosen for this month.
My pick is Gabrielle Zevin's The Storied Life of A.J. Fikry. I bought it and listened to it as an audiobook a few months ago, and the story has just stuck with me. When I saw that we had it available as an eBook on Overdrive, I just knew that I had to include it as one of my staff picks this year.
I sometimes feel like I have a lot in common with A.J. Fikry. He's irascible; he loves books and the meaning they hold, and he works with books as a bookstore owner. After the death of his wife though, he loses his passion, and passion is so important in life. Varied circumstances come together throughout the book to remind him how important human connections are and to reignite the fire of his love for books and the bookstore he and his deceased wife built into the fabric of their town.
Now, The Storied Life of A.J. Fikry doesn't have a happy ending, not exactly at least. A.J. does, however, manage to live a good, truly fulfilled life, making a difference in the small town he both hates and loves and making a difference in many lives in his town. That's the kind of life I want to lead. I don't need fame, power, or money. I just want to make a difference in the community and touch a few lives in an enduring way.
In short, I laughed; I cried; I even asked "whodunnit?" The Storied Life of A.J. Fikry is a slice of life novel that encompasses extraordinary circumstances within the quiet lives many of us lead. Love is its touchstone: love of books, love of others, and love of self. I really don't think you'll be disappointed if you give it a try.
For more September Staff Picks check out our Readers' Advisory Overview. Clicking on each item's cover will show you a short blurb about what Staff has to say about their choice and lead you to a link for that item in our catalog.
May your Autumn be filled with pumpkin treats and spooky adventures!