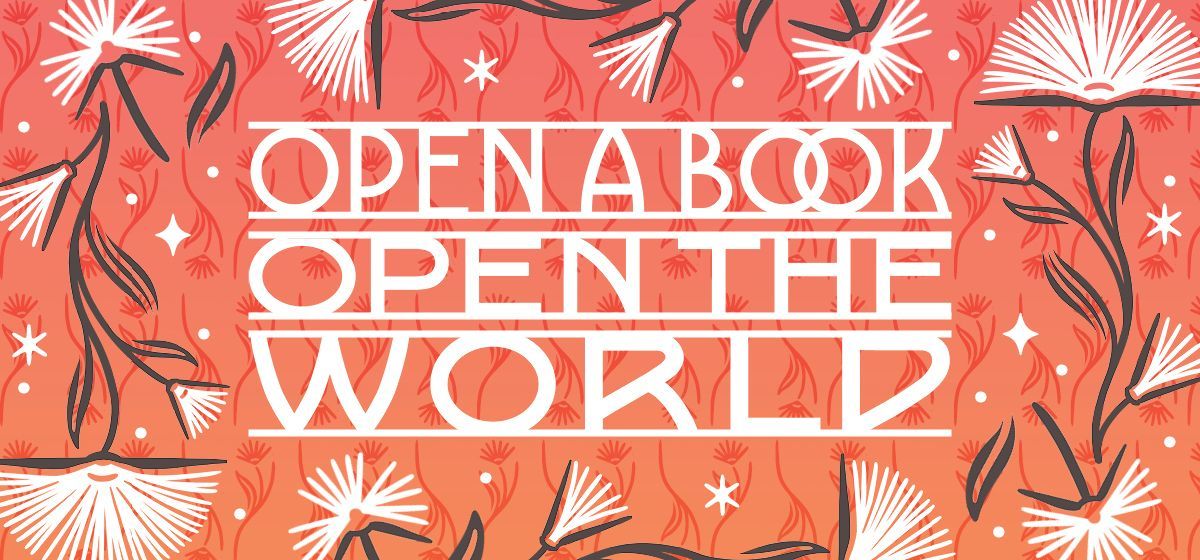 Create your National Book Festival experience with the Library of Congress in 2021 by engaging in author conversations online, watching the broadcast special on PBS, listening to NPR podcasts, and tuning in to Washington Post Live author interviews. Join us for an expanded Festival, Sept. 17-26, a 10-day event with the theme, "Open a Book, Open the World."
We are screening some of the live National Book Festival events on the television at our library, which can be found on the Event Calendar. Each event also contains information on how to participate from the comfort and safety of your own home, but we'd love for you to join us in person at any of the following events (Registration is not required.):
The Visible Book: A Look Inside at Book Construction, Historic to Modern - September 20 at 3:00 pm
Live Conversation with Lawrence Wright - September 20 at 6:00 pm
Copyright: The Engine of Free Expression - September 21 at 3:00 pm
Live Conversation with Kristin Hannah & Maggie Shipstead - September 21 at 4:00 pm
Art, Literature and Poetry: Creative Collaborations at the Library of Congress - September 22 at 3:00 pm
Live Conversation with Brit Bennett & Robert Jones, Jr. - September 22 at 5:00 pm
With Great Responsibility: The Spider-Man Origin Story in Art and Comic Books - September 23 at 3:00 pm
Family Secrets: Navigating Unexpected Genealogical Finds - September 24 at 3:00 pm
There's plenty more happening at the National Book Festival as well! Look at the schedule, check out their on-demand videos, watch content from their partners, and check out other events happening across the country. You can even explore content from former festivals!