You'll always know what's going on with our organization.
Fire Prevention Week Take & Make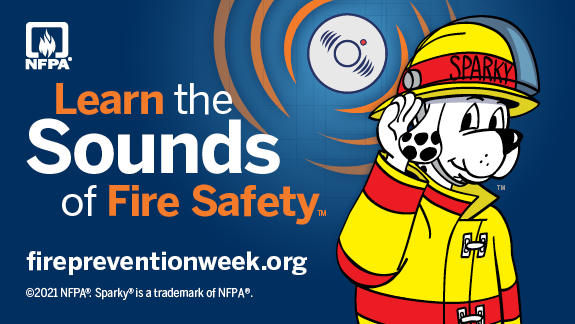 Register for your best chance to get the Ladder Truck or Crane kit you want! Kits are limited: 10 Ladder Trucks and 4 Cranes. We ask that you be kind to other patrons and request only one kit per family.
Kits include the following:
-Ladder Truck or Crane kit from Home Depot with wooden pieces, nail, screws, and directions.
-Practice Fire Safety Coloring & Activity Book from All State Insurance
-NFPA's Learn the Sounds of Fire Safety Tip Sheet
-NFPA's Family Home Safety Action Plan in English and Spanish
-Ladder Truck or Crane Certificate of Completion
-Ladder Truck or Crane commemorative pin
-Fine grit sandpaper
-Ladder Truck kits also contain a sheet of decorative stickers, which are not included for Crane kits.
The only additional supplies you will need are wood glue, a hammer, and a screwdriver. You may also wish to paint your completed project, and we think washable tempera paints will do an excellent job.